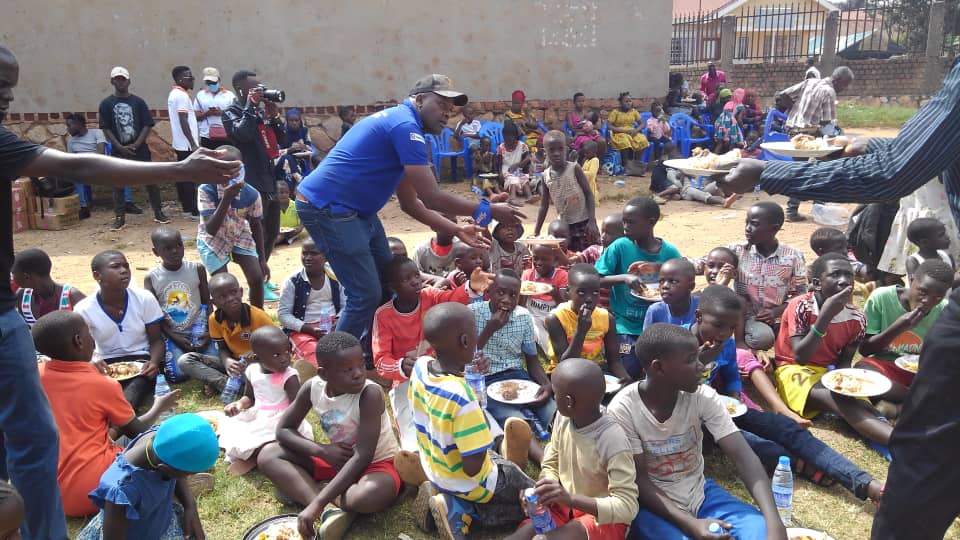 MYDEL children's end of the year party 18th Dec 2021
22nd December 2021
Mengo Youth Development Link children end of year party took place at Bunamwaya Division Mayor Jacob Omutuze was the Convenor in a function where 1000 children were  served with eats and drinks. MYDEL drama crew provided the entertainment, with a friendly football competition MYDEL Soccer Academy and Kiki Soccer Academy. The function was preceded with a community clean up exercise where community members and notable personalities joined MYDEL team in cleaning up the area. 1000 children received clothings, courtesy of Help Africa and Spreading Wings International and every child recieved a Christmas gift of some kind Movit products. In addition 567 households received clothes during outreach in Zana cell.
MYDEL appreciates Mayor Jacob Omutuze and his entire Council for the freindly welcome, Rotarian Wilson sendikwanawa, Rt.Fred & Rest, Liv  Gem, Sister sister Susan Sue,  Esiene, Patricia, Doreen and Sharon for all the support. Special thanks to the MYDEL Active citizens crew and springs international for yr support.
Merry Christmas and happy new year!