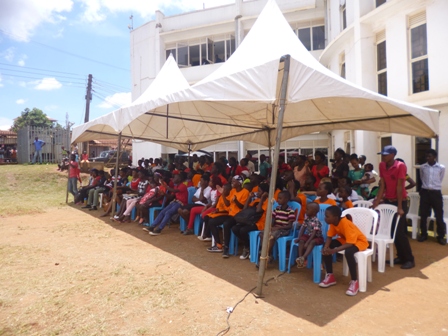 MYDEL at the Makindye Urban Youth Day Celebrations
On Friday November 3rd MYDEL was invited to join the Makindye Urban Youth Day Celebrations in Kampala. Our talented dance group performed at the event and moreover we exhibited some of our products. Also the mayor visited the celebrations and stopped by at our stall. Next to exciting performances by different youth groups which included dance, singing, arts and acrobatics, discussions concerning the role of the youth in general and in the implementation of the SDGs took place.
The theme of the event was: Youth inclusion in the development Agendas. "Professionalising youth work can help". The role of the youth in Uganda as well as the challenges they are facing was addressed. It was recognized how much potential the youth in Uganda has and the importance of including them and investing into their future was emphasised. It was acknowledged that the youth will play an important role for reaching the SDGs.